Pie, Pie Everywhere
1st Annual Christmas Toy Drive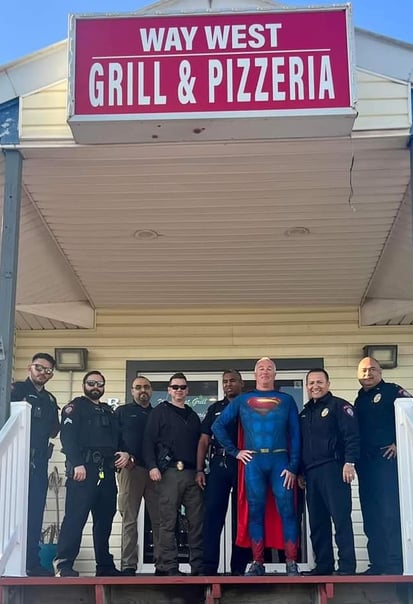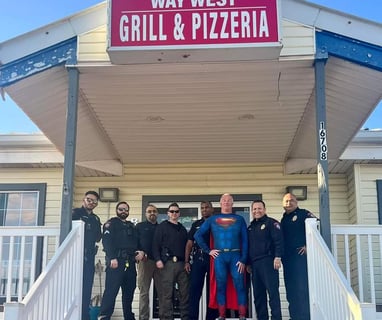 The 1st annual Way West Grill & Pizzeria Pie in the Face Christmas toy drive is complete!
Thank you to everyone who donated toys or food, so many Christmas memories were created and made better. We had a great turnout for Kevins (now West end famous) chili and loaded potatoes. Thank you to the Jamaica Beach Police department and the Jamaica Beach City council for being such good sports and agreeing to take a pie in the face. Of course Way West doesn't do anything "normal", and that includes pie making.
Pie #1 for Sgt Gillan because he loves cheese, consisted of cream cheese, nacho cheese, shredded cheese, mozzarella cheese, whip topping and canned cheese. I believe the cream cheese is why it's stuck onto his face for so long.
Pie #2 & #3 were for chief Garivey and Mayor pro Tem Russell Rupertus. They love veggies so their pie consisted of mashed brussel sprouts, garlic, sauerkraut and mashed potatoes. I believe the mashed potatoes was the cause of their pies sticking to their face almost permanently. All three were such good sports and we really appreciate their willingness to serve their community, no matter how disgusting it might be. I got to put the pies in their faces and it may or may not have been one of the highlights of my life. The full videos are on the city of Jamaica Beach website. Again thank you to everyone for being such a wonderful community, we love you!