Linda's New Wheels
Linda Got A New Car!
COMMUNITYEXCITING NEWS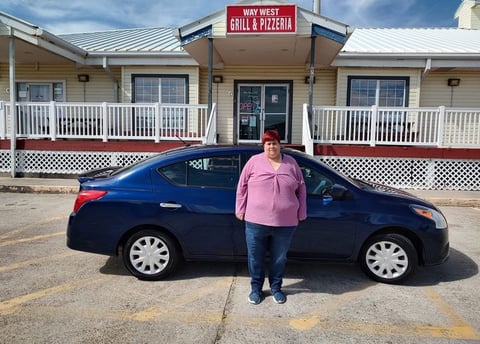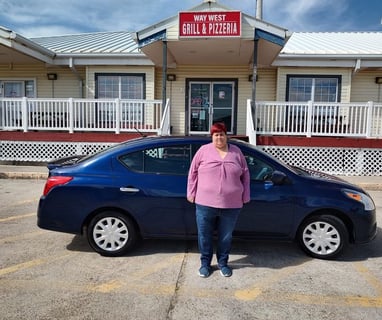 LINDA GOT A NEW CAR!!!!
Thank you to everyone who helped make this possible. Ms Linda is such a great person and now she has a great car! She hasn't named her yet so if you have suggestions let us know. This is her new 2019 low mileage metallic sparkle blue Nissan Versa!! She is a beauty and a smooth ride. I can tell you that Ms Linda was so touched by everyone's generosity. Sometimes being on the receiving end of loving humanity can restore someone's faith. Thank you to every person who donated, got chicken & dumplings or meatloaf, and especially everyone who cared. I'm so proud to be a part of this community.
If you see her toodling around, give her a honk and a wave!
Thank you and we love you!